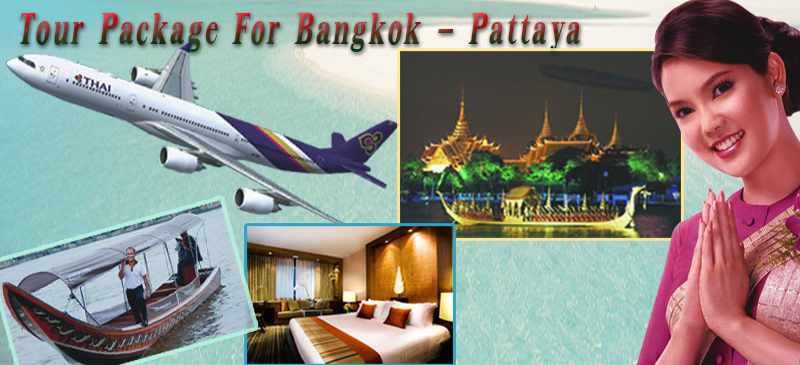 Bangkok – Phuket Fusion 5N/6D                                                                                                 Package Starts from* 46,444
5 Nights / 6 Days – Summer
Thailand  Visa rates: Rs:3,499/-
---
Tourist Visa in Thailand
Thailand is a beautiful country. Her tropical weather and rich culture act as natural magnets for those who dwell in the far-side of the world. A big chunk of Thailand's revenues are obtained from the tourism industry, making her the tourism hub of the far-east. What if you live on a different country and would want to have a vacation in Thailand? For sure, it wont be as easy as going for a walk in a park, roam around, and get off the place after. There are guidelines to be followed and documents to be prepared before you board the plane bound for the "land of smiles"
Visiting Thailand as a Tourist
When you visit Thailand for the purpose of leisure, sight-seeing and personal enlightenment, you are a tourist. A tourist is not allowed to work or conduct business in Thailand. A tourist needs a tourist visa so you can stay in Thailand for a period of 15 or 30 days while doing her own explorations and excursions in the kingdom.
What is a Tourist Visa?
A tourist visa is a stamp or document needed so you can stay in Thailand for a specific period of time, on the purpose of tourism. It is stamped on your passport upon arrival at the airport in Thailand, or it can be obtained in your home country through the Thai embassy or consulate located there. The tourist visa can also be extended if necessary. There are certain countries who made agreements with the government of Thailand so their citizens can benefit from the visa exemption when entering Thailand as tourists.
Requirements for a Tourist Visa
When applying for a tourist visa, certain documents and fees are needed to obtain one. The documents and the fee are subject to change any time and without prior notice, so it would be a good idea for an aspiring thai tourist to inquire for the right information before flying off to Thailand.
Documents required:
Passport or travel document with a validity not less than 6 months
Visa application form (filled out)
One(1) recent 4x6cm. photograph of the applicant
Round-trip air ticket or e-ticket (paid in full)
Proof of financial means (80,000 baht per person/1,00,000 baht per family).
Don't forget that consular officers reserve the rights to request for additional documents when they deemed it necessary, so it is advisable that you present yourself when you are in a good shape and state, together with your papers and documents.
Visa Fee:
US $ 30.00 per entry or equivalent.Our service charge is RS.2500*  and service tax is applicable.
Validity of the Visa/Period of Stay:
The validity of a tourist visa ranges from 3 months to 6 months, depending on the number of entries you make across the land border, or from the airport. If you arrived on Thailand through an international airport, you will be stamped a 30 or 60-day permission of stay depending whether your country made a bilateral agreement on visa exemption with Thailand.
Thailand Destinations: