Ramadan Umrah Packages Khammam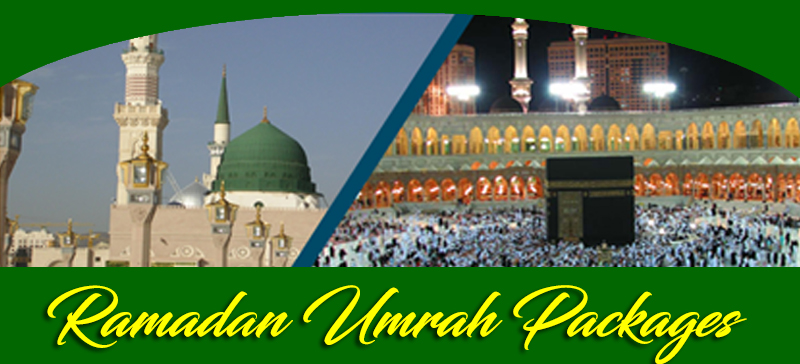 Ramadan Umrah Packages

Khammam



Ramadan Umrah Packages Khammam
ALL UMRAH GROUP TRAVELING SCHEDULES

Checking eligibility for Free umrah visa please send your passport number to yaseenoverseass@gmail.com and info@yaseenoverseas.com Ramadan Umrah Packages Kurnool
Note: From 10th April 2017 Child From (3 – 11 yrs) Child Rate : 51,000/- & Infant (below 2 years ) Rate :- 20,000/- and From 26th May 2017 Child Frpm (3 – 11 yrs) Child Rate :- 73,.000/- & Infant (Below 2 years) Infant Rate : – 40,000/-
Ramadan Umrah Packages Khammam


SHABE -E- MERAJ GROUP FROM APRIL 2017
Date From

Date To

Total Days

Package Per Head

Hotel in Makkah

Hotel in Madina

ST Group flight Details

ST Group Departure

ST Group Arrivals

ST Group sector

STATUS

22/04/2017

06/05/2017

15

67,000/-

Al – Hateem

(200 Mtrs)

JAHARATUL AL RASHEED

(100 Mtrs)
See Hotel

SV/755

12:50

16:25

HYD-JED- HYD

Available

22/04/2017

06/05/2017

15

65,000/-

RITAJ AL- RIYYAN/( 2KM)
(Free Hotel Transport into Haram Shareef)

JAHARATUL AL RASHEED

(100 Mtrs)
See Hotel

SV/755

12:50

16:5

HYD-JED- HYD

Available

22/04/2017

06/05/2017

15

65,000/-

Yasmeen al-Tauba

(500 mtrs)

JAHARATUL AL RASHEED

(100 Mtrs)
See Hotel

SV/755

12:50

16:25

HYD-JED- HYD

Available

24/04/2017

08/05/2017

15

67,000/-

Al – Hateem

(200 Mtrs)

JAHARATUL AL RASHEED

(100 Mtrs)

SV/755

12:50

16:25

HYD-JED- HYD

Available

24/04/2017

08/05/2017

15

65,000/-

RITAJ AL- RIYYAN/( 2KM)
(Free Hotel Transport into Haram Shareef)

JAHARATUL AL RASHEED

(100 Mtrs)

SV/755

12:50

16:25

HYD-JED- HYD

Available

24/04/2017

08/05/2017

15

65,000/-

Yasmeen al-Tauba

(500 mtrs)

JAHARATUL AL RASHEED

(100 Mtrs)

SV/755

12:50

16:25

HYD-JED- HYD

Available

26/04/2017

11/05/2017

15

67,000/-

Al – Hateem

(200 Mtrs)

JAHARATUL AL RASHEED (100 Mtrs)

SV/755

12:50

16:25

HYD-JED- HYD

Available

26/04/2017

11/05/2017

15

65,000/-
RITAJ AL- RIYYAN/( 2KM)
(Free Hotel Transport into Haram Shareef)

JAHARATUL AL RASHEED (100 Mtrs)

SV/755

12:50

16:25

HYD-JED- HYD

Available

26/04/2017

11/05/2017

15

65,000/-

Yasmeen al-Tauba

(500 mtrs)

JAHARATUL AL RASHEED (100 Mtrs)

SV/755

12:50

16:25

HYD-JED- HYD

Available
SHABE -E- BARATH GROUP FROM APRIL – MAY 2017
Date From

Date To

Total Days

Package Per Head

Hotel in Makkah

Hotel in Madina

ST Group flight Details

ST Group Departure

ST Group Arrivals

ST Group sector

STATUS

29/04/2017

13/05/2017

15

70,000/-

Al – Hateem

(200 Mtrs)

JAHARATUL AL RASHEED

(100 Mtrs)

SV/755

12:50

16:25

HYD-JED- HYD

Available

29/04/2017

13/05/2017

15

65,000/-

RITAJ AL- RIYYAN/( 2KM)
(Free Hotel Transport into Haram Shareef)

JAHARATUL AL RASHEED

(100 Mtrs)

SV/755

12:50

16:25

HYD-JED- HYD

Available

29/04/2017

13/05/2017

15

65,000/-

Yasmeen al-Tauba

(500 mtrs)

JAHARATUL AL RASHEED

(100 Mtrs)

SV/755

12:50

16:25

HYD-JED- HYD

Available

01/05/2017

15/05/2017

15

67,000/-

Al – Hateem

(200 Mtrs)

JAHARATUL AL RASHEED

(100 Mtrs)

SV/755

12:50

16:25

HYD-JED- HYD

Available

01/05/2017

15/05/2017

15

65,000/-

RITAJ AL- RIYYAN/( 2KM)
(Free Hotel Transport into Haram Shareef)

JAHARATUL AL RASHEED

(100 Mtrs)

SV/755

12:50

16:25

HYD-JED- HYD

Available

01/05/2017

15/05/2017

15

65,000/-

Yasmeen al-Tauba

(500 mtrs)

JAHARATUL AL RASHEED

(100 Mtrs)

SV/755

12:50

16:25

HYD-JED- HYD

Available

03/05/2017

17/05/2017

15

70,000/-

Al – Hateem

(200 Mtrs)

JAHARATUL AL RASHEED

(100 Mtrs)

SV/755

12:50

16:25

HYD-JED- HYD

Available

03/05/2017

17/05/2017

15

65,000/-
RITAJ AL- RIYYAN/( 2KM)
(Free Hotel Transport into Haram Shareef)

JAHARATUL AL RASHEED

(100 Mtrs)

SV/755

12:50

16:25

HYD-JED- HYD

Available

03/05/2017

17/05/2017

15

65,000/-

Yasmeen al-Tauba

(500 mtrs)

JAHARATUL AL RASHEED

(100 Mtrs)

SV/755

12:50

16:25

HYD-JED- HYD

Available

06/05/2017

20/05/2017

15

67,000/-

Al – Hateem

(200 Mtrs)

JAHARATUL AL RASHEED

(100 Mtrs)

SV/755

12:50

16:25

HYD-JED- HYD

Available

06/05/2017

20/05/2017

15

65,000/-

RITAJ AL- RIYYAN/( 2KM)
(Free Hotel Transport into Haram Shareef)

JAHARATUL AL RASHEED

(100 Mtrs)

SV/755

12:50

16:25

HYD-JED- HYD

Available

06/05/2017

20/05/2017

15

65,000/-

Yasmeen al-Tauba

(500 mtrs)

JAHARATUL AL RASHEED

(100 Mtrs)

SV/755

12:50

16:25

HYD-JED- HYD

Available

08/05/2017

22/05/2017

15

70,000/-

Al – Hateem

(200 Mtrs)

JAHARATUL AL RASHEED

(100 Mtrs)

SV/755

12:50

16:25

HYD-JED- HYD

Available

08/05/2017

22/05/2017

15

67,000/-

Al – Hateem

(200 Mtrs)

JAHARATUL AL RASHEED

(100 Mtrs)

SV/755

12:50

16:25

HYD-JED- HYD

Available

08/05/2017

22/05/2017

15

65,000/-

RITAJ AL- RIYYAN/( 2KM)
(Free Hotel Transport into Haram Shareef)

JAHARATUL AL RASHEED

(100 Mtrs)

SV/755

12:50

16:25

HYD-JED- HYD

Available

08/05/2017

22/05/2017

15

65,000

Yasmeen al-Tauba

(500 mtrs)

JAHARATUL AL RASHEED

(100 Mtrs)

SV/755

12:50

16:25

HYD-JED- HYD

Available

10/05/2017

24/05/2017

15

70,000/-

Al – Hateem

(200 Mtrs)

JAHARATUL AL RASHEED

(100 Mtrs)

SV/755

12:50

16:25

HYD-JED- HYD

Available

10/05/2017

24/05/2017

15

67,000/-

Al – Hateem

(200 Mtrs)

JAHARATUL AL RASHEED

(100 Mtrs)

SV/755

12:50

16:25

HYD-JED- HYD

Available

10/05/2017

24/05/2017

15

65,000/-
RITAJ AL- RIYYAN/( 2KM)
(Free Hotel Transport into Haram Shareef)

JAHARATUL AL RASHEED

(100 Mtrs)

SV/755

12:50

16:25

HYD-JED- HYD

Available

10/05/2017

24/05/2017

15

65,000/-

Yasmeen al-Tauba

(500 mtrs)

JAHARATUL AL RASHEED

(100 Mtrs)

SV/755

12:50

16:25

HYD-JED- HYD

Available

13/05/2017

27/05/2017

15

67,000/-

Al – Hateem

(200 Mtrs)

JAHARATUL AL RASHEED

(100 Mtrs)

SV/755

12:50

16:25

HYD-JED- HYD

Available

13/05/2017

27/05/2017

15

65,000/-

RITAJ AL- RIYYAN/( 2KM)
(Free Hotel Transport into Haram Shareef)

JAHARATUL AL RASHEED

(100 Mtrs)

SV/755

12:50

16:25

HYD-JED- HYD

Available

13/05/2017

27/05/2017

15

65,000/-

Yasmeen al-Tauba

(500 mtrs)

JAHARATUL AL RASHEED

(100 Mtrs)

SV/755

12:50

16:25

HYD-JED- HYD

Available

17/05/2017

31/05/2017

15

77,000/-

Al – Hateem

(200 Mtrs)

JAHARATUL AL RASHEED

(100 Mtrs)

SV/755

12:50

16:25

HYD-JED- HYD

Available

17/05/2017

31/05/2017

15

65,000/-

Yasmeen al-Tauba

(500 mtrs)

JAHARATUL AL RASHEED

(100 Mtrs)

SV/755

12:50

16:25

HYD-JED- HYD

Available

17/05/2017

31/05/2017

15

65,000/-

RITAJ AL- RIYYAN/( 2KM)
(Free Hotel Transport into Haram Shareef)

JAHARATUL AL RASHEED

(100 Mtrs)

SV/755

12:50

16:25

HYD-JED- HYD

Available

22/05/2017

05/06/2017

15

83,000/-

Al – Hateem

(200 Mtrs)

JAHARATUL AL RASHEED

(100 Mtrs)

SV/755

12:50

16:25

HYD-JED- HYD

Available

22/05/2017

05/06/2017

15

83,000/-

Yasmeen al-Tauba

(500 mtrs)

JAHARATUL AL RASHEED

(100 Mtrs)

SV/755

12:50

16:25

HYD-JED- HYD

Available

22/05/2017

05/06/2017

15

83,000/-

RITAJ AL- RIYYAN/( 2KM)
(Free Hotel Transport into Haram Shareef)

JAHARATUL AL RASHEED

(100 Mtrs)

SV/755

12:50

16:25

HYD-JED- HYD

Available

24/05/2017

07/06/2017

15

83,000/-

Al – Hateem

(200 Mtrs)

JAHARATUL AL RASHEED

(100 Mtrs)

SV/755

12:50

16:25

HYD-JED- HYD

Available

24/05/2017

07/06/2017

15

83,000/-

Yasmeen al-Tauba

(500 mtrs)

JAHARATUL AL RASHEED

(100 Mtrs)

SV/755

12:50

16:25

HYD-JED- HYD

Available

24/05/2017

07/06/2017

15

83,000/-

RITAJ AL- RIYYAN/( 2KM)
(Free Hotel Transport into Haram Shareef)

JAHARATUL AL RASHEED

(100 Mtrs)

SV/755

12:50

16:25

HYD-JED- HYD

Available

25/05/2017

10/06/2017

15

83,000/-

Al – Hateem

(200 Mtrs)

JAHARATUL AL RASHEED

(100 Mtrs)

SV/755

12:50

16:25

HYD-JED- HYD

Available

25/05/2017

10/06/2017

15

80,000/-

Yasmeen al-Tauba

(500 mtrs)

JAHARATUL AL RASHEED

(100 Mtrs)

SV/755

12:50

16:25

HYD-JED- HYD

Available

25/05/2017

10/06/2017

15

80,000/-

RITAJ AL- RIYYAN/( 2KM)
(Free Hotel Transport into Haram Shareef)

JAHARATUL AL RASHEED

(100 Mtrs)

SV/755

12:50

16:25

HYD-JED- HYD

Available

26/05/2017

10/06/2017

15

85,000/-

Al – Hateem

(200 Mtrs)

JAHARATUL AL RASHEED

(100 Mtrs)

SV/755

12:50

16:25

HYD-JED- HYD

Available

26/05/2017

10/06/2017

15

85,000/-

RITAJ AL- RIYYAN/( 2KM)
(Free Hotel Transport into Haram Shareef)

JAHARATUL AL RASHEED

(100 Mtrs)

SV/755

12:50

16:25

HYD-JED- HYD

Available

26/05/2017

10/06/2017

15

85,000/-

Yasmeen al-Tauba

(500 mtrs)

JAHARATUL AL RASHEED

(100 Mtrs)

SV/755

12:50

16:25

HYD-JED- HYD

Available

28/05/2017

16/06/2017

15

103,000/

RITAJ AL- RIYYAN/( 2KM)
(Free Hotel Transport into Haram Shareef)

JAHARATUL AL RASHEED

(100 Mtrs)

SV/755

12:50

16:25

HYD-JED- HYD

Available

28/05/2017

16/06/2017

15

103,000/

Al – Hateem

(200 Mtrs)

JAHARATUL AL RASHEED

(100 Mtrs)

SV/755

12:50

16:25

HYD-JED- HYD

Available

28/05/2017

16/06/2017

15

103,000/

Yasmeen al-Tauba

(500 mtrs)

JAHARATUL AL RASHEED

(100 Mtrs)

SV/755

12:50

16:25

HYD-JED- HYD

Available

29/05/2017

17/06/2017

15

103,000/-

Al – Hateem

(200 Mtrs)

JAHARATUL AL RASHEED

(100 Mtrs)

SV/755

12:50

16:25

HYD-JED- HYD

Available

29/05/2017

17/06/2017

15

103,000/-

RITAJ AL- RIYYAN/( 2KM)
(Free Hotel Transport into Haram Shareef)

JAHARATUL AL RASHEED

(100 Mtrs)

SV/755

12:5016:25

16:25

HYD-JED- HYD

Available

29/05/2017

17/06/2017

15

103,000/-

Yasmeen al-Tauba

(500 mtrs)

JAHARATUL AL RASHEED

(100 Mtrs)

SV/755

12:50

16:25

HYD-JED- HYD

Available

30/05/2017

27/06/2017

15

1,17,000/-

Al – Hateem

(200 Mtrs)

JAHARATUL AL RASHEED

(100 Mtrs)

SV/755

12:50

16:25

HYD-JED- HYD

Available

30/05/2017

27/06/2017

15

1,17,000/-

RITAJ AL- RIYYAN/( 2KM)
(Free Hotel Transport into Haram Shareef)

JAHARATUL AL RASHEED

(100 Mtrs)

SV/755

12:50

16:25

HYD-JED- HYD

Available

30/05/2017

27/06/2017

15

1,17,000/-

Yasmeen al-Tauba

(500 mtrs)

JAHARATUL AL RASHEED

(100 Mtrs)

SV/755

12:50

16:25

HYD-JED- HYD

Available

31/05/2017

14/06/2017

15

93,000/-

RITAJ AL- RIYYAN/( 2KM)
(Free Hotel Transport into Haram Shareef)

JAHARATUL AL RASHEED

(100 Mtrs)

SV/755

12:50

16:25

HYD-JED- HYD

Available

31/05/2017

14/06/2017

15

93,000/-

Yasmeen al-Tauba

(500 mtrs)

JAHARATUL AL RASHEED

(100 Mtrs)

SV/755

12:50

16:25

HYD-JED- HYD

Available

31/05/2017

14/06/2017

15

93,000/-

Al – Hateem

(200 Mtrs)

JAHARATUL AL RASHEED

(100 Mtrs)

SV/755

12:50

16:25

HYD-JED- HYD

Available

31/05/2017

28/06/2017

30

1,17,000/-

Al – Hateem

(200 Mtrs)

JAHARATUL AL RASHEED

(100 Mtrs)

SV/755

12:50

16:25

HYD-JED- HYD

Available

31/05/2017

28/06/2017

30

1,17,000/-

Yasmeen al-Tauba

(500 mtrs)

JAHARATUL AL RASHEED

(100 Mtrs)

SV/755

12:50

16:25

HYD-JED- HYD

Available

31/05/2017

28/06/2017

30

1,17,000/-

RITAJ AL- RIYYAN/( 2KM)
(Free Hotel Transport into Haram Shareef)

JAHARATUL AL RASHEED

(100 Mtrs)

SV/755

12:50

16:25

HYD-JED- HYD

Available

31/05/2017

28/06/2017

28

1,23,000/-

Al – Hateem

(200 Mtrs)

JAHARATUL AL RASHEED

(100 Mtrs)

SV/755

12:50

16:25

HYD-JED- HYD

Available

31/05/2017

28/06/2017

28

1,23,000/-

RITAJ AL- RIYYAN/( 2KM)
(Free Hotel Transport into Haram Shareef)

JAHARATUL AL RASHEED

(100 Mtrs)

SV/755

12:50

16:25

HYD-JED- HYD

Available

31/05/2017

28/06/2017

28

1,23,000/-

Yasmeen al-Tauba

(500 mtrs)

JAHARATUL AL RASHEED

(100 Mtrs)

SV/755

12:50

16:25

HYD-JED- HYD

Available

31/05/2017

28/06/2017

15

92,000/-

Al – Hateem

(200 Mtrs)

JAHARATUL AL RASHEED

(100 Mtrs)

SV/755

12:50

16:25

HYD-JED- HYD

Available

01/06/2017

28/06/2017

28

1,23,000/-

Al – Hateem

(200 Mtrs)

JAHARATUL AL RASHEED

(100 Mtrs)

SV/755

12:50

16:25

HYD-JED- HYD

Available

01/06/2017

28/06/2017

28

1,23,000/-

RITAJ AL- RIYYAN/( 2KM)
(Free Hotel Transport into Haram Shareef)

JAHARATUL AL RASHEED

(100 Mtrs)

SV/755

12:50

16:25

HYD-JED- HYD

Available

01/06/2017

28/06/2017

28

1,23,000/-

Yasmeen al-Tauba

(500 mtrs)

JAHARATUL AL RASHEED

(100 Mtrs)

SV/755

12:50

16:25

HYD-JED- HYD

Available

02/06/2017

30/06/2017

15

97,000/-

Al – Hateem

(200 Mtrs)

JAHARATUL AL RASHEED

(100 Mtrs)

SV/755

12:50

16:25

HYD-JED- HYD

Available

02/06/2017

30/06/2017

15

97,000/-

RITAJ AL- RIYYAN/( 2KM)
(Free Hotel Transport into Haram Shareef)

JAHARATUL AL RASHEED

(100 Mtrs)

SV/755

12:50

16:25

HYD-JED- HYD

Available

02/06/2017

30/06/2017

15

97,000/-

Yasmeen al-Tauba

(500 mtrs)

JAHARATUL AL RASHEED

(100 Mtrs)

SV/755

12:50

16:25

HYD-JED- HYD

Available

07/06/2017

28/06/2017

20

107,000/-

Al – Hateem

(200 Mtrs)

JAHARATUL AL RASHEED

(100 Mtrs)

SV/755

12:50

16:25

HYD-JED- HYD

Available

07/06/2017

28/06/2017

20

107,000/-

RITAJ AL- RIYYAN/( 2KM)
(Free Hotel Transport into Haram Shareef)

JAHARATUL AL RASHEED

(100 Mtrs)

SV/755

12:50

16:25

HYD-JED- HYD

Available

07/06/2017

28/06/2017

20

107,000/-

Yasmeen al-Tauba

(500 mtrs)

JAHARATUL AL RASHEED

(100 Mtrs)

SV/755

12:50

16:25

HYD-JED- HYD

Available

07/06/2017

28/06/2017

20

107,000/-

Al – Hateem

(200 Mtrs)

JAHARATUL AL RASHEED

(100 Mtrs)

SV/755

12:50

16:25

HYD-JED- HYD

Available

07/06/2017

28/06/2017

20

107,000/-

RITAJ AL- RIYYAN/( 2KM)
(Free Hotel Transport into Haram Shareef)

JAHARATUL AL RASHEED

(100 Mtrs)

SV/755

12:50

16:25

HYD-JED- HYD

Available

07/06/2017

28/06/2017

20

107,000/-

Yasmeen al-Tauba

(500 mtrs)

JAHARATUL AL RASHEED

(100 Mtrs)

SV/755

12:50

16:25

HYD-JED- HYD

Available

08/06/2017

29/06/2017

20

107,000/-

Al – Hateem

(200 Mtrs)

JAHARATUL AL RASHEED

(100 Mtrs)

SV/755

12:50

16:25

HYD-JED- HYD

Available

08/06/2017

29/06/2017

20

107,000/-

RITAJ AL- RIYYAN/( 2KM)
(Free Hotel Transport into Haram Shareef)

JAHARATUL AL RASHEED

(100 Mtrs)

SV/755

12:50

16:25

HYD-JED- HYD

Available

08/06/2017

29/06/2017

20

107,000/-

Yasmeen al-Tauba

(500 mtrs)

JAHARATUL AL RASHEED

(100 Mtrs)

SV/755

12:50

16:25

HYD-JED- HYD

Available

10/06/2017

24/06/2017

15

1,03000/-

Al – Hateem

(200 Mtrs)

JAHARATUL AL RASHEED

(100 Mtrs)

SV/755

12:50

16:25

HYD-JED- HYD

Available

10/06/2017

24/06/2017

15

1,03000/-

RITAJ AL- RIYYAN/( 2KM)
(Free Hotel Transport into Haram Shareef)

JAHARATUL AL RASHEED

(100 Mtrs)

SV/755

12:50

16:25

HYD-JED- HYD

Available

10/06/2017

24/06/2017

15

1,03000/-

Yasmeen al-Tauba

(500 mtrs)

JAHARATUL AL RASHEED

(100 Mtrs)

SV/755

12:50

16:25

HYD-JED- HYD

Available
Ramadan Umrah Visa Packages
GROUP

FLIGHT DETAILS

DEPARTURE

ARRIVAL

DESCRIPTION

COST

1st 15 Days
Ramdan

Package

Saudi Airlines

25th May
(Hyd-Jed)

10th June
(Jed-Hyd)

15 DAY GROUP
(15 Days of Ramadan)

Economy: 83,000/-
Deluxe : 1,15000/-

1st 20 Days
Ramdan

Saudi Airlines

01st June
(Hyd-Jed)

28th June
(Jed-Hyd)

FIRST 20 DAY GROUP
(28 DAYS Ramadan)

Economy : 1,23,000/-

Deluxe : 1,30,000/-

2nd 15 Days
Ramdan

Saudi Airlines

10th June
(Hyd-Jed)
24th June
(Jed-Hyd)
Second 15 Days Group
(15 Days Ramadan )

Economy : 103,000/-

Deluxe : 1,30,000/-

Full Month 30 Days
Ramdan

Saudi Airlines

25th May
(Hyd-Jed)

25th June
(Jed-Hyd)

30 DAY RAMZAN
(30 Days Ramadan)

Economy : 110,000/-.
Deluxe : 1,30,000/-

Last 20 Days
Ramdan

Saudi Airlines

3rd June
(Hyd-Jed)

25th June
(Jed-Hyd)

LAST 20 DAY RAMZAN
(20 Days Ramadan)


Economy : 95,000/-
Deluxe : 1,00,000/
Umrah visa Packages
Note : Childern Umrah Visa Package Details

| | | | | | |
| --- | --- | --- | --- | --- | --- |
| S.No | From Date | Chidrens | Years | Infant | Years |
| 01 | 10/04/2017 | 51,000/– | (3–11 yrs) | 20,000/- | (below 2yrs) |
| 02 | 25/05/2017 | 73,000/- | (3–11 yrs) | 40,000/- | (below 2yrs) |


*** Dates and Prices are Subjected to Change Depending on the Moon Sighting
RAMADAN UMRAH PACKAGES INCLUDES :
Economy class Air Ticket.
Umrah Visas.
Meet & Assist at Jeddah Airport on Arrival.
Internal Transportation by A/C buses in groups.
Daily Delicious Iftaar & Sehari served Buffet system prepared by Indian Chefs in Hygenic Kitchens.
Laundry facility.
Ziarat tour of Makkah and Madinah with Experienced Tour Guide and Refreshments.
Economy Packages Dont have Laundry Services.
Features of Umrah Visa Packages :-
* Umrah Visa Packages
* Return Ticket (HYD-JED-HYD)
* ZAMZAM
* A/C Mercedes Bus Tranportation (JED/MAK/MED/JED)
* Hyderabadi Hygenic Delicious Food With Tea
*Ziarath in Makkah ( With Professional Guide)
* Ziarath in Madina ( With Professional Guide)

* 3 Star and 4 Star Hotels
Hotel in Makkah :
* Yasmeen-Al-Tauba or Similar Hotels
Distance : ( 400 mtrs – 5 to 6 Minutes)
Hotel in Madina :
* Jahrat-ul-Rasheed or Similar Hotels
Distance : ( 250 mtrs – 4 Minutes)
Ramadan Umrah Packages Khammam
Bookings are going On (umrah visa Packages):-
HOTEL – 4 Star
VISA-
TRANSFERS- Round Trip AC Buses
Hyderabadi Food
Nights at Hotel in Makkah: Yasmeen Al- Tawaba-300 – Mtrs from Haram
Nights at Hotel in Madinah: Jaharatul Al – Rasheed (100 Mtrs) From Madina
Ramadan Umrah Packages Rajahmundary Ramadan Umrah Packages Rajahmundary
Important Notice :
Flight schedule and Itinerary are subject to change without prior notice for ramadan umrah packages.
Welcome Kit & Passports have to be picked from our Office in Hyderabad.
If you want us to courier them you will have to pay courier charges extra.
Tour Dates & Prices are subject to change as per Flight and Hotel availability without prior notice.
Food will be served on fixed Timings, Any person coming after the specified time will have to arrange his own food.
In Deluxe Packages Food will be served in Buffet Style and Food Parcels will be provided in Economy packages.
Maximum baggage allowed per person is 20 kgs Check-in Baggage and 7 Kilos Hand Carry.
Everyone carries his own baggage hence please travel light. Excess baggage fees to be paid by Haji.
Fixed timings have to be followed strictly for Ziyarats if any person is delayed more than 15 mins he will be left out and will have to do all ziyarat at his own expenses.
Ramadan Umrah Packages Khammam
Ramadan Umrah Packages Khammam
Other Services

Tourist Visas
ramadan umrah packages
If you want to perform Ramazan umrah on particular dates or in group please fill following form

Ramazan Umrah Packages
Customized Form