Hajj Package From Hyderabad
YASEEN OVERSEAS
Blessed are those people who are chosen as the guests ALLAH SWT and to perform HAJJ Alhamdullilah !! By the grace of Allah SWT, it has always been our Endeavour to create a benchmark and set a remarkable trend in creating the most comfortable experience for the holy the journey of Hajj. Giving you a glimpse of the comfortable, hassle-free and safe traveling with us, we offer tents made from Gypsum Board that help beat the excruciating heat in Mina nearest to Jamrat. To cut the heat even further, there are Air Conditioners in every tent,  irrespective of the package chosen by you. The transportation is even more comfortable and easy, we have arranged VIP Luxury busses that accommodate comfortable seating for 50 pilgrims. At Arafat, we provide special PVC European component tents for your hassle-free, safe comfortable & convenient stay, which are Tower Air Conditioned. May Allah SWT accept your Hajj and bless us all. (AMEEN).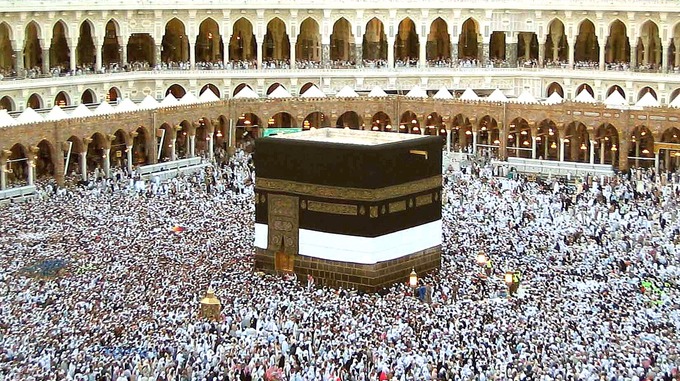 | GROUP NAME | AMOUNT | TYPE |
| --- | --- | --- |
| SHIFTING GROUP | 4,75000/- ONWARDS | SUPER DELUXE |
| NON-SHIFTING GROUP | 4,75000/-ONWARDS | SHORT DELUXE |
| NON-SHIFTING GROUP | 5,75000/-ONWARDS | GOLDEN DELUXE |
| NON-SHIFTING GROUP | 6,75000/-ONWARDS | GOLDEN SUPER DELUXE |
| NON-SHIFTING GROUP | 12,75000/-ONWARDS | VIP PLATINUM |
CONDITIONS APPLY
Who have done Umrah & Haj in the last 5 years to till date they must have to pay 2000 SAR.
All the Payment to be made in favor of Company Name Haj & Umrah Service by cheque/Draft/Pay order only.
The tour cost based on air ticket, Foreign Exchange & Moallim draft as calculated on last year Hajj-1440/2019.
All the mentioned services will commence after reaching our accommodation in Makkah.
At the Jeddah airport at least 8 to 10 hours time will be taken to complete the formalities.
From Jeddah airport to Makkah building via Moallim office it takes another 3 to 4 hours.
Flight schedule and itinerary are subject to change without prior notice.
The tour cost has to be cleared before Submission of Passport for HAJ VISA. 20th July 2019, Otherwise Your Booking will be Cancelled And your Seat will be given to Waiting List Haji.
We are not responsible for any luggage lost/misplaced or any incident, excess luggage charges are to be paid by HAJJI.
Hajji is responsible for ZAM ZAM & luggage until He/She returns to HYDERABAD.
Transportation from Madinah hotel to the airport is arranged by govt of Saudi, buses will be arranged as per their convenience.
As per the term and condition of Ministry of Haj Saudi Arabia, Maktab-Ul Walla (Naqaba) is the nodal agency for pilgrim
Transportation in Saudi Arabia, Airport to the airport, waiting time up 8 hours in several boarding points which is beyond the control of Our Travels.
All rules and regulations of both the countries i.e. KSA and India are to be followed by the pilgrim.
Pilgrims are required to provide to the HGO their Medical and health requirements report and vaccination from their respective doctors as per HCOI guidance.
All intending pilgrims are compulsorily required to attend the orientation/training camp that'll be organized by the HGO before the departure of the haj group.
During the five days of HAJ all accommodations, transportation, and food will be provided by the Moallim (Service provider) only. Any alterations beyond the HGO capacity will not be addressed by the HGO.
FOR BOOKING NO HAND Written Passport & Foreign Passport will be accepted. Aadhaar Card & Pan Card Compulsory 8 Latest photos passport size 3.5cm x 3.5cm & 4 Latest photos visa size 4cm x 6cm & 4 Stamp Size Photos
All (12) photographs should be color with white background (for ladies forehead & ears should be visible).
Maximum amount should be paid at the time of booking.
The last date of Submission of original Passport for HAJJ Visa is 20th-July 2019 (16th Zil Qaidah 1440 Hijri)
International passport (original) minimum having six months validity from the traveling date at least till March 31-2020
PRICE INCLUDES: Hajj Visa & Draft Provision of Ticket | Internal transportation by Moallim coaches
Full Board accommodation as mentioned or similar | Super Deluxe Tents for Luxury Shifting
Group | Daily 3 meals: Breakfast, Lunch, Dinner | Unlimited daily laundry service in Hotel
Accommodation Only | Sofa Beds in Mina.
PRICE EXCLUDES: Transportation from Mina to Makkah and returns on 10 & 11 Zil-Hajj (for Tawaf-e-Ziyara)
Transportation from Muzdalifah to MIna on 10th Zil-Hajj
Qurbani, however, this can be arranged for you upon request | No Room Service | Repeater
charges being levied by the govt. Of Saudi Arabia, | if Any increase in VAT/municipal
tax, other taxes levied by KSA or govt of India | All additional services that are not especially
mentioned in the HGO package
Payment/Cancellation Policy: Payments are to be made through proper banking channels only
On Booking Rs. 100,000/- | 14 days prior to departure or no show full amount will be charged |
Between 15 June and 14 days of departure, 75% of the total tours amount will be deducted
Once endorsement of Haj visa is done. only airfare will be refunded as per airlines policy
All the Refund will be paid by the cheques A/C payee only (In The Name of Haji).
CHILD PRICE:
Child below 2 years of age till return 10% of adult air fair will be charged as per airlines
policy | Child below 12 years of age till return 70% of adult air fair will be charged as per
airlines policy | Child above 12 years of age will be charged as adults
Rest other haj package charge will be applicable as per adult price