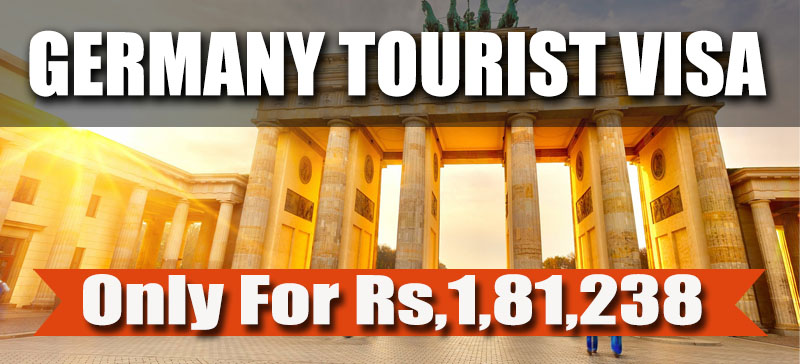 WHAT'S INCLUDED
> Overseas medical insurance for the duration of the tour (Sum of US$ 250000 covered)
> Simple hotels/hostels (11 nts, multi-share), overnight train (2 nt).
> Meals Included are 6 breakfasts, 1 lunch.
> Picnic in front of Eiffel Tower (Paris).
> Evening stroll to Piazzale Michelangelo (Florence).
> Orientation walks in Rome, Venice and Vienna.
> German pub crawl.
> All transport between destinations and to/from included activities.
> Transportation is by a Train, metro and walking.
> Services of Chief Experience Officer (CEO) throughout the tour.
DAY 1 LONDON
Arrive at any time.
Please note that this tour only spends one night in London; if you would like to see the city, we recommend you book extra accommodation before your trip begins. (None (Meals on your own))
DAY 2 PARIS
(Breakfast,Lunch)
DAY 3 PARIS
Board an overnight train to Rome. Please note that you will change trains in Milan en route to Rome.
Approximate Distance: 450 km
Estimated Travel Time: 3 hrs
Today's day is at leisure to explore the city on your own. (Breakfast)
DAY 4 ROME
(Breakfast)
DAY 5 ROME
Today we suggest you to head to the smallest country in the world, the Vatican City. Located within the city of Rome, the Vatican City is a separate country ruled by the pope and the perfect place to see art and religion intertwined. Within the Vatican, you will find the famous St. Peter's Basilica, the world's largest church and the headquarters of Roman Catholicism.
The Vatican Museums are near the basilica and contain priceless works of art from ancient to modern times. Two of the most well-known exhibits in the Vatican Museums are the Sistine Chapel and the Raphael rooms. Although the Sistine Chapel is always very crowded, it is a must-see for any visitor to the Vatican. The magnificent frescoed ceiling of the chapel painted by Michelangelo depicts over 300 figures from the Book of Genesis. (None (Meals on your own))
DAY 6 FLORENCE
(Breakfast)
DAY 7 FLORENCE
If you're ready to move on from the museums, head straight to the jewel of the city - the Piazza del Duomo. This Cathedral is a breathtaking example of Italian religious architecture with the stunning green and white marble. Climb to the top for a dazzling view of the red rooftops that Tuscan cities are famous for. After the Duomo, you can start your shopping! Start in the south at the Ponte Vecchio, the oldest bridge in Florence. This bridge, covered in gold shops, is the perfect place to get a look at the Arno river before heading north to the leather markets of San Lorenzo and Mercato Centrale. Pick up a purse (or several!), leatherbound journals, Florentine paper, and any off-colour David statue souvenirs you may require.
Don't forget to make time for some gelato - the perfect way to bridge the gap between lunch and dinner. Try a new flavour every day while wandering the streets and squares, soaking up the history and beauty of a typical "citta Toscana". (Breakfast)
DAY 8 VENICE
(None (Meals on your own))
DAY 9 VENICE
In the evening we board our overnight train that takes us on to Germany.
Venezia, as they say in Italian, is an indescribable place you have to see to believe. It has a magical, mystical quality that can't be captured or replicated. After just a few moments, this city will capture your heart and leave you thinking dreamily of your time in Venice for the rest of your life. (None (Meals on your own))
DAY 10 MUNICH
(None (Meals on your own))
DAY 11 MUNICH
If you'd like to visit another country, Salzburg, Austria is easily accessible as a day trip from Munich.
Munich's beerhall culture is world-famous. Opt for a hearty Bavarian dinner and beer on a night out with the group. (None (Meals on your own))
DAY 12 HEIDELBERG/RHINE VALLEY
(None (Meals on your own))
DAY 13 AMSTERDAM
Amsterdam is one of the coolest cities in Europe. Beautiful, hip, and laid back, with lots to do, lots to see, many pubs, food from all over the world and friendly people. A visit to this stunning city can feel like stepping back in time, surrounded by the charming architecture dating back to the 17th century. But this city is far from old-fashioned and will be best seen on foot or like the locals, by bicycle.
Amsterdam's canals are its signature and cruising these criss-crossing waterways puts the city in perspective while offering unique views of dozens of spectacular Amsterdam sights in a short period of time.
We use simple hostel accommodation in Amsterdam, with multi-share dormitories.
Approximate Distance: 500 km
Estimated Travel Time: 6 hrs
In summer one of the best places to go for a relaxing afternoon is the Vondelpark. With a bit of luck you can catch a (free) outdoor concert near the water or hang out at one of the trendy places in the park where you can sit and have a beer, such as the Blauwe Theehuis.
Amsterdam is also a haven for museum-lovers: two of its best are the Rijksmuseum, whose most famous resident is Rembrandt's The Night Watch and the Van Gogh Museum overflowing with teems of works by Vincent van Gogh, including his famous "Sunflowers. After seeing the painted variety, treat your eyes again with a wander through the real thing at the Bloemenmarkt (Flower Market).
One of the most dramatic and powerful sights in Amsterdam is the Anne Frank house. As you climb the stairs to the little attic the Frank family was hidden in during WWII, each step becomes heavier and heavier with the realization of what transpired in the middle of this tranquil city.
And then, of course, there is the world famous (or infamous!) Red Light District, which consists of several canals and the side streets between them, south of Central Station and east of Damrak. It is still a residential district, with many bars and restaurants as well as historic buildings and museums. This is, after all, the oldest part of the city and home to the gothic Oude Kerk church on the Oudezijds Voorburgwal, the oldest in Amsterdam (Breakfast)
DAY 14 DEPART AMSTERDAM
Depart at any time.
We recommend you book extra accommodation if you'd like to fully explore Amsterdam. (None (Meals on your own))
MEAL BASIS
As per itinerary - B: Breakfast, L: Lunch, D: Dinner, N: No meals
> We recommend you to have a meal budget of EUR 350 - 500 for food and drinks which are not included in the program
> This programme is operated on a Coach tour. Maximum Group size is 16 passengers, at an average there are 10 passengers travelling on this tour.
> It is important to note that in Europe, all guiding is based around local guides all of whom are licensed to work only in a particular city. As such, our leaders are able to provide orientation walks which will show you the layout of each town and city as well as the location of local services such as post offices and laundromats, but are unable to legally share historical facts and figures in public places.
> In Europe it is very rare to find elevators in train stations, hotels or other public places. We use public transport on this trip, which means you will need to carry your luggage from platform to platform, in and out of trains and buses etc. and also possibly up several flights of stairs. You will also need to be able to stow your luggage safely on trains and buses. It is therefore essential that you pack light and bring luggage which is compact and lightweight, and which you can easily transport. The carrying of your luggage remains your responsibility at all times.
> This trip has a fast-paced itinerary with some long transport days - please check the itinerary carefully before deciding if this trip suits your needs.
> Please note that if you wish to visit popular museums such as the Vatican Museums (Sistine Chapel) and Villa Borghese in Rome, to avoid waiting in line for a long time (especially in high season May-September when it could be a question of hours!), it is advisable to reserve tickets in advance. Tickets can be reserved online at various websites including www.tickitaly.com.
> Itinerary descriptions are guaranteed with the exception of unforeseen conditions which include, but are not limited to, road closures due to weather, acts of God, safety concerns, changes to highway legal restrictions, and acts by third parties beyond the control of Service Provider.
> There is no refund for any non-utilization of any services.
> At this point of time no services are confirmed and the same is subject to availability.
> Request for an early hotel check in or late checkout is at the discretion of the accommodation unless pre-booked and pre-paid in advance.
Germany Tourist Visa
Citizens of the following Countries do not require a visa to enter Germany:
All countries and territories that are members of the Schengen acquis, of the EU or of EFTA. Positive visa list of countries (also known as White Schengen List) from whose citizens no visa is required to enter the territory of the EU member states for a period of maximum 90 days.
Albania, Andorra, Antigua and Barbuda , Argentina, Austria, Australia (including the Cocoas Islands, Norfolk Island, Christmas Island), Bahamas, Barbados, Belgium, Bermuda, Bosnia and Herzegovina, Brazil, Brunei, Bulgaria, Canada, Chile, Costa Rica, Croatia, Cyprus, Czech Republic, Denmark, El Salvador, Estonia*, Finland, France(including French Guyana, French Polynesia, Guadeloupe, Martinique, New Caledonia, Réunion, St Pierre and Miquelon), Germany, Greece, Guatemala, Honduras, Hungary, Iceland, Ireland, Israel, Italy, Japan, Korea (South), Latvia, Liechtenstein, Lithuania, Luxembourg, Macao, Macedonia, Malaysia, Malta, Mauritius, Mexico, Monaco, Montenegro, Netherlands, New Zealand (including the Cook Islands, Niue, Tokelau), Nicaragua, Norway, Panama, Paraguay, Poland, Portugal, Romania, Saint Christopher and Nevis, San Marino, Serbia, Seychelles, Singapore, Slovak Republic, Slovenia, Spain (including Spanish territories in North Africa with Ceuta and Melilla), Sweden, Switzerland, Taiwan, United Kingdom of Great Britain and Northern Ireland (including the Channel Islands, the Isle of Man and Bermuda), United States of America (including Virgin Islands of the United States, American Samoa, Guam, Puerto Rico), Uruguay, Vatican City, Venezuela. Without a visa, however, citizens of the above countries may not stay longer than three months every half-year or take up gainful employment requiring a work permit. Excepted are the following.
Citizens of European Union member states.
 If required, citizens of member states of the European Economic Area and some other countries may obtain a residence and/or work permit after entry.
 Provided that they do not intend to enter into employment, citizens of Honduras, Monaco, San Marino may obtain any residence permit required after entry.
 British Nationals (Overseas) with corresponding BN(O) passports are also exempt from the visa requirement.
The visa waiver applies only to holders of biometric passports.
The visa waiver applies only to holders of biometric passports (excluding holders of Serbian passports issued by the Serbian Coordination Directorate (in Serbian: Koordinaciona uprava)
Application procedure
As a rule, applicants must submit visa applications, together with all necessary documents, in person at the German mission responsible for their place of residence. In order to avoid time‑consuming requests for additional information or documentation, applicants should consult the website of the respective mission well in advance of their departure date to find out about the visa procedure and about the documentation which has to be submitted.
Visa application forms can be obtained from the mission free of charge (in the local language). Applicants may also download the forms here (see right). The forms submitted must be original versions in the appropriate language of the mission in question. Application forms may also be downloaded free of charge from the website of the competent mission.
Time required to issue visa:
As a rule, missions require between two and ten working days to decide on an application for a short stay visa. Applications for visas entitling the holder to a longer stay or to take up gainful employment may take several months to process.
During the peak travel season there may be a waiting period for making an application to a German mission. Persons requiring a visa to enter Germany should therefore submit their applications in good time.
Requirements for the issue of short stay (Schengen) visas
Since 5 April 2010, Regulation (EC) No. 810/2009 of the European Parliament and of the Council of 13 July 2009 establishing a Community Code on Visas (Visa Code) forms the statutory basis under European law in all Schengen states for the issuing of visas for transit through the Schengen area or for short‑term stays in the Schengen area not exceeding 90 days in any 180‑day period. The Visa Code standardises the visa requirements which must be examined by the mission in the course of the visa procedure. The respective mission makes a decision on the visa application at its own discretion, taking into account all the circumstances in any given individual case.
There is no automatic entitlement to a Schengen visa.
Visa fees
Since 14 May 2008, the fee for all types of visas has been EUR 60. INR 4552 other service charges apply *

The mission must ensure that the following requirements have been met in each individual case:
The purpose of the trip to Germany must be plausible and comprehensible.
The applicant must be in a position to finance his/her living and travel costs from his/her own funds or income.
The visa holder must be prepared to leave the Schengen area before the visa expires.
Documentary evidence must be provided of travel health insurance with a minimum coverage of 30,000 euros valid for the entire Schengen area.
Should an applicant be unable to prove that he/she can finance the journey and stay from his/her own funds, a third person may undertake to cover all costs associated with the trip in accordance with sections 66 and 68 of the Residence Act. This undertaking is normally to be made to the foreigners authority in the place of residence of the person making the undertaking.
Persons whose entry into the Schengen area would jeopardise security or public order in the Schengen states or who do not fulfill one or more of the above‑mentioned requirements, cannot be granted a visa. Should a visa application be rejected, the applicant will be informed of the main reasons for the rejection. Every applicant is entitled to take legal recourse against the mission's decision.
Requirements for the issue of visas for longer stays and/or stays entitling the holder to take up gainful employment
All foreigners require visas for stays of more than three months or stays leading to gainful employment. Exemptions apply to EU and EEA (European Economic Area) citizens and Swiss nationals.
Furthermore, citizens of Australia, Canada, Israel, Japan, New Zealand, the Republic of Korea and the United States of America may obtain any residence permit that may be required after entering Germany. Citizens of all other countries planning a longer stay in Germany must apply for visas at the competent mission before arriving in the country. Such visa applications must be approved by the relevant foreigners' authority in Germany, i.e. the foreigner's authority in the place where the applicant intends to take up residence. If the approval of the foreigners' authority is necessary before a visa can be issued, the procedure can take up to three months, in some cases longer, since the foreigner's authority will often consult other authorities (e.g. the Federal Employment Agency). Missions may only issue visas once they have obtained the approval of the foreigner's authority.
Visas entitling holders to take up gainful employment often do not require the approval of the foreigner's authority, which speeds up the application process. Visa application forms for a long‑term stay (longer than three months) can be obtained from the relevant mission free of charge. They can also be downloaded here (German, English, French, and Italian). The forms submitted must be original versions (at least two sets) in the appropriate language of the mission in question. Please contact the mission beforehand to find out exactly which forms are required.
The foreigner's authorities are also responsible for measures and decisions pertaining to residence law for foreigners already residing in Germany. Foreigners authorities are not subordinate agencies of the Federal Foreign Office, and the Federal Foreign Office cannot influence their decisions. They are in fact accountable to and operate under the supervision of the respective interior ministries and senators of the Länder (federal states). As a result of Regulation 265/2010 it is now possible for anyone in possession of a national visa (D visa) and a valid travel document to move freely in the Schengen area up to three months in any six‑month period.
How long is the visa valid for?
Study visas are valid for the length of the study period
Short stay (Schengen) visas are valid for 90 days
Hybrid, Long-stay visit/Permanent stay (residence permit) visas are valid for periods of over 90 days
Other information:
US citizens in possession of a valid US passport do not need a visa for airport transit, tourist or business trips (for stays up to 90 days). The passport must not expire before the end of the scheduled trip.
Did you know that there are already 250,000 young people from abroad studying in Germany? Are you also about to take this step? Non-EU citizens need a visa to enter the country. This can be obtained from your local German diplomatic mission. As a rule you will be asked to submit the following documents: admission certificate to a German university or college, proof of health insurance, evidence of any previous academic attainment, a German language certificate or a planned language course in Germany, and documents providing proof of how you intend to finance your time in higher education. Applicants who have not yet been accepted can apply for a study applicant's visa. It is valid for three months and can later be converted into a residence permit for study purposes after official admission. Another possibility is a language-course visa. However, this is only valid for the duration of the course.
Embassy contact information:
Please contact us for further details .
Disclaimer: The contents of these pages are provided as an information guide only, in good faith. The use of this website is at the viewer/user's sole risk. While every effort is made in presenting up-to-date and accurate information, no responsibility or liability is accepted by the owners to this website for any errors, omissions, outdated or misleading information on these pages or any site to which these pages connect or are linked.
Source & Copyright: The source of the above visa and immigration information and copyright owner/s is the:
– Federal Foreign Office, Berlin
– German Embassy, Washington D.C
The viewer/user of this web page should use the above information as a guideline only, and should always contact the above sources or the user's own government representatives for the most up-to-date information at that moment in time, before making a final decision to travel to that country or destination.