Cheap Umrah Package FROM JANUARY -JULY 2019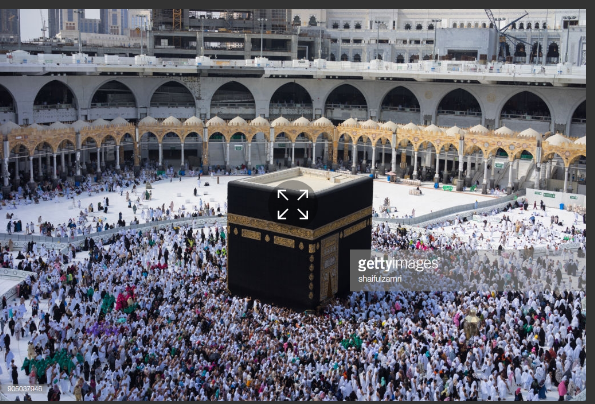 UMRAH VISA GROUP FROM JANUARY 2020 - JULY 2020
Latest price update for Umrah visa packages from Hyderabad Telangana (price update on 10/01/2020) Due to increase in visa rates 300% + Insurance Charges Rs. 4000/-
Date From
Date To
Total Days
Package Type
Adult Fare
Child Fare Without Bed Age 3-8
Infant Fare
Hotel in Makkah
Hotel in Madina
Flight
Route
Status
GROUP
Note: In case of any price hike in Visa, Hotel, Flights and Currency Exchange Passenger has to pay it.
21-MAR-2020
04-APR-2020
15
DELUXE Package
63000/-
52000/-
23500/-
NADA ALDIYAFA HOTEL 200 MTS
JAWAR TAIBA HOTEL 100 METRS
Saudia
HYD-JED-HYD
CANCEL
ID
23-MAR-2020
06-APR-2020
15
STANDARD Package
63000/-
52000/-
23500/-
NADA ALDIYAFA HOTEL 200 MTS
JAWAR TAIBA HOTEL 100 METRS
SpiceJet
HYD-JED-HYD
CANCEL
ID
23-MAR-2020
06-APR-2020
15
DELUXE Package
63000/-
52000/-
23500/-
NADA ALDIYAFA HOTEL 200 MTS
JAWAR TAIBA HOTEL 100 METRS
Saudia
HYD-JED-HYD
CANCEL
ID
25-MAR-2020
08-APR-2020
15
STANDARD Package
63000/-
52000/-
23500/-
NADA ALDIYAFA HOTEL 200 MTS
JAWAR TAIBA HOTEL 100 METRS
SpiceJet
HYD-JED-HYD
CANCEL
ID
25-MAR-2020
08-APR-2020
15
DELUXE Package
63000/-
52000/-
23500/-
NADA ALDIYAFA HOTEL 200 MTS
JAWAR TAIBA HOTEL 100 METRS
Saudia
HYD-JED-HYD
CANCEL
ID
SHABBE BARATH
CANCEL
26-MAR-2020
09-APR-2020
15
STANDARD Package
71000
52000/-
25000/-
NADA ALDIYAFA HOTEL 200 MTS
JAWAR TAIBA HOTEL 100 METRS
SpiceJet
HYD-JED-HYD
CANCEL
ID
26-MAR-2020
09-APR-2020
15
DELUXE Package
71000/-
52000/-
25000/-
NADA ALDIYAFA HOTEL 200 MTS
JAWAR TAIBA HOTEL 100 METRS
Saudia
HYD-JED-HYD
CANCEL
ID
CANCEL
29-MAR-2020
12-APR-2020
15
STANDARD Package
64500/-
52000/-
23500/-
NADA ALDIYAFA HOTEL 200 MTS
JAWAR TAIBA HOTEL 100 METRS
Air India
HYD-JED-HYD
CANCEL
ID
28-MAR-2020
11-APR-2020
15
DELUXE Package
63000/-
52000/-
23500/-
NADA ALDIYAFA HOTEL 200 MTS
JAWAR TAIBA HOTEL 100 METRS
Saudia
HYD-JED-HYD
CANCEL
ID
30-MAR-2020
13-APR-2020
15
STANDARD Package
63000/-
52000/-
23500/-
NADA ALDIYAFA HOTEL 200 MTS
JAWAR TAIBA HOTEL 100 METRS
SpiceJet
HYD-JED-HYD
CANCEL
ID
30-MAR-2020
13-APR-2020
15
DELUXE Package
63000/-
52000/-
23500/-
NADA ALDIYAFA HOTEL 200 MTS
JAWAR TAIBA HOTEL 100 METRS
Saudia
HYD-JED-HYD
CANCEL
ID
31-MAR-2020
14-APR-2020
15
STANDARD Package
64500/-
52000/-
23500/-
NADA ALDIYAFA HOTEL 200 MTS
JAWAR TAIBA HOTEL 100 METRS
Air India
HYD-JED-HYD
CANCEL
ID
31-MAR-2020
14-APR-2020
15
DELUXE Package
63000/-
52000/-
23500/-
NADA ALDIYAFA HOTEL 200 MTS
JAWAR TAIBA HOTEL 100 METRS
Saudia
HYD-JED-HYD
CANCEL
ID
01-APR-2020
15-APR-2020
15
DELUXE Package
63000/-
52000/-
23500/-
NADA ALDIYAFA HOTEL 200 MTS
JAWAR TAIBA HOTEL 100 METRS
Saudia
HYD-JED-HYD
ID
02-APR-2020
16-APR-2020
15
DELUXE Package
SHABBE BARATH
68000/-
52000/-
23500/-
NADA ALDIYAFA HOTEL 200 MTS
JAWAR TAIBA HOTEL 100 METRS
Saudia
HYD-JED-HYD
ID
05-APR-2020
19-APR-2020
15
DELUXE Package
64500/-
52000/-
23500/-
NADA ALDIYAFA HOTEL 200 MTS
JAWAR TAIBA HOTEL 100 METRS
Air India
HYD-JED-HYD
ID
07-APR-2020
21-APR-2020
15
DELUXE Package
70000/-
52000/-
23500/-
NADA ALDIYAFA HOTEL 200 MTS
JAWAR TAIBA HOTEL 100 METRS
Air India
HYD-JED-HYD
ID
09-APR-2020
23-APR-2020
15
DELUXE Package
SHABBE BARATH
73000/-
52000/-
23500/-
NADA ALDIYAFA HOTEL 200 MTS
JAWAR TAIBA HOTEL 100 METRS
Saudia
HYD-JED-HYD
ID
12-APR-2020
26-APR-2020
15
DELUXE Package
70000/-
52000/-
23500/-
NADA ALDIYAFA HOTEL 200 MTS
JAWAR TAIBA HOTEL 100 METRS
Air India
HYD-JED-HYD
ID
14-APR-2020
28-APR-2020
15
DELUXE Package
70000/-
52000/-
23500/-
NADA ALDIYAFA HOTEL 200 MTS
JAWAR TAIBA HOTEL 100 METRS
Air India
HYD-JED-HYD
ID
16-APR-2020
30-APR-2020
15
DELUXE Package
SHABBE BARATH
77000/-
52000/-
23500/-
NADA ALDIYAFA HOTEL 200 MTS
JAWAR TAIBA HOTEL 100 METRS
Saudia
HYD-JED-HYD
ID
19-APR-2020
03-MAY-2020
15
DELUXE Package
RAMZAN

73500/-
52000/-
23500/-
NADA ALDIYAFA HOTEL 200 MTS
JAWAR TAIBA HOTEL 100 METRS
Air India
HYD-JED-HYD
ID
21-APR-2020
05-MAY-2020
15
DELUXE Package
RAMZAN

73500/-
52000/-
23500/-
TAJ MANAZIL AL IKRAM 500 MTRS
JAWAR TAIBA HOTEL 100 METRS
Air India
HYD-JED-HYD
ID
RAMZAN PACKAGE
23-APR-2020
07-MAY-2020
15
DELUXE Package
79500/-
52000/-
23500/-
TAJ MANAZIL AL IKRAM 500 MTRS
JAWAR TAIBA HOTEL 100 METRS
Saudia
HYD-JED-HYD
ID
24-APR-2020
08-MAY-2020
15
DELUXE Package
77500/-
52000/-
23500/-
TAJ MANAZIL AL IKRAM 500 MTRS
JAWAR TAIBA HOTEL 100 METRS
Air India
HYD-JED-HYD
ID
25-APR-2020
09-MAY-2020
15
DELUXE Package
79500/-
52000/-
23500/-
TAJ MANAZIL AL IKRAM 500 MTRS
JAWAR TAIBA HOTEL 100 METRS
Saudia
HYD-JED-HYD
ID
25-APR-2020
09-MAY-2020
15
DELUXE Package
79500/-
52000/-
23500/-
TAJ MANAZIL AL IKRAM 500 MTRS
JAWAR TAIBA HOTEL 100 METRS
Saudia
HYD-JED-HYD
ID
26-APR-2020
10-MAY-2020
15
DELUXE Package
77500/-
52000/-
23500/-
TAJ MANAZIL AL IKRAM 500 MTRS
JAWAR TAIBA HOTEL 100 METRS
Air India
HYD-JED-HYD
ID
27-APR-2020
24-MAY-2020
30
DELUXE Package
RAMZAN 1 MONTH PACKAGE
110000/-
52000/-
23500/-
TAJ MANAZIL AL IKRAM 500 MTRS
JAWAR TAIBA HOTEL 100 METRS
Saudia
HYD-JED-HYD
ID
28-APR-2020
26-MAY-2020
30
DELUXE Package
RAMZAN 1 MONTH PACKAGE
104000/-
52000/-
23500/-
TAJ MANAZIL AL IKRAM 500 MTRS
JAWAR TAIBA HOTEL 100 METRS
Air India
HYD-JED-HYD
ID
30-APR-2020
14-MAY-2020
15
DELUXE Package

79500/-
52000/-
23500/-
TAJ MANAZIL AL IKRAM 500 MTRS
JAWAR TAIBA HOTEL 100 METRS
Saudia
HYD-JED-HYD
ID
04-MAY-2020
18-MAY-2020
15
DELUXE Package
79500/-
52000/-
23500/-
TAJ MANAZIL AL IKRAM 500 MTRS
JAWAR TAIBA HOTEL 100 METRS
Saudia
HYD-JED-HYD
ID
05-MAY-2020
24-MAY-2020
20
DELUXE Package
89500/-
52000/-
23500/-
TAJ MANAZIL AL IKRAM 500 MTRS
JAWAR TAIBA HOTEL 100 METRS
Air India
HYD-JED-HYD
ID
07-MAY-2020
27-MAY-2020
20
DELUXE Package
20 DAYS
99500/-
52000/-
23500/-
TAJ MANAZIL AL IKRAM 500 MTRS
JAWAR TAIBA HOTEL 100 METRS
Saudia
HYD-JED-HYD
ID
Features of Umrah Visa Packages (ALL GROUPS):-
* UMRAH VISA PACKAGES
* Return Tkt (HYD-JED-HYD)
* ZAMZAM
* A/C Mercedes Bus Transportation (JED/MAK/MED/JED)
* Hyderabadi Hygenic Delicious Food With Tea
* Ziarath in Makkah ( With Professional Guide )
* Ziarath in Madina  ( With Professional Guide )-
Hotel in Makkah : 
* AYMAN AL HIJRAH/ 4* OR SIMILAR HOTEL
( 200 MTS ) ( 5 to 6 MINUTES)                                  
Bookings are going On (umrah visa Packages):-
HOTEL – 4 Star
VISA
TRANSFERS- Round Trip AC Buses
Hyderabadi Food
Nights at Hotel in Makkah: Raiyan Al Taqwa 200 Mtrs from Haram
Nights at Hotel in Madinah: Taibah Al Salam (150-300 Mtrs) From Madina
Food + Hotel (Makkah & Madina ) —————– 25000 (separate room for couples)
Free: Transportation + Ziarat
Features :-
Complimentary : 5 ltrs ZAM ZAM and Umrah Special Kit
Umrah Cheap Fare Package Anantapur Rs.56,000/- Saudi Airline
Umrah Visa Rates :-
Umrah Visa Rate From Mumbai  :  5,000/-
Umrah Visa Rate  From Delhi     :   6,000/-
Umrah  Visa  Packages  Includes:
Stay at above-mentioned hotels
Round Trip Transportation by Deluxe King Long Bus (JED-MAK-MED-JED)
Ziyarat in Makkah & Madinah
Three times food
Airfare  Saudi Airlines  Umrah Cheap Fare Package Anantapur Rs.56,000/- Saudi Airline
Zamzam
Umrah Visa Packages Includes & Conditions Apply:
UMRAH Visa & Air Line Ticket. Hyd – Jed – HYD, 15 days stay with the inclusive quality tour.
7 days at Makka, Hotel Distance 250 mtr – 400 mtr from Haram (MAKKA )
8 days at Madina, Markazia (MADINA)
Variety of Hyderabadi Food. Daily Breakfast, Lunch & Dinner
Round Trip transportation in AC Deluxe Buses
Accommodation in 4 Star hotels
Flight Schedule, Hotel, and itinerary are subject to changes without prior notice
Please Provide 4 photos of 4cmX6cm of white background & 6 Month valid Passport for UMRAH VISA
Ziarat In MAKKA with a guide, Ziarath in MADINA with Guide
Due to any reason if passenger cancel the tour at last moment they will have to pay the room rent & Visa + Ticket Charges
Welcome KIT (Hand Bag, ID card, Tasbih), And 5Ltr OR 10ltr ZAM –ZAM for adults as a gift.
https://www.yaseenoverseas.com/cheap-umrah-package-from-january-july-2019/#
Umrah Cheap Fare Package Anantapur Rs.56,000/- Saudi Airline   Umrah Cheap Fare Package Anantapur Rs.56,000/- Saudi Airline