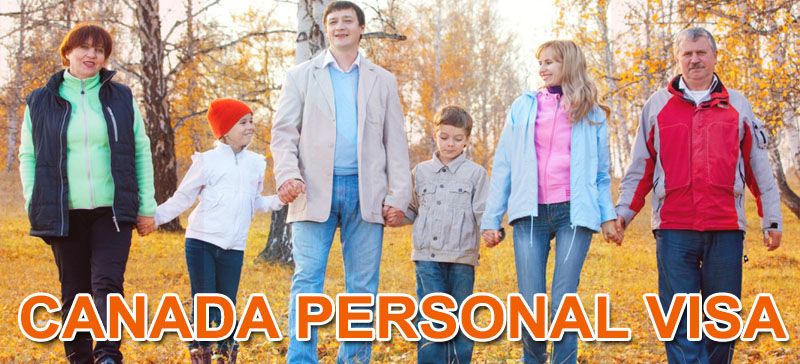 Canada seeks to reunite Canadian Permanent Residents and Citizens with their family overseas. Under the Family Class, both the sponsoring Canadian Citizen/Permanent Resident and applicant must meet certain requirements in order for the application to be considered.
Currently, sponsorship for Parents and Grandparents to become Permanent Residents of Canada has been placed on hold until further notice. In the meantime however, a "Super Visa" has been introduced and therefore in the meantime Parents and Grandparents can now enjoy visits of up to 2 years in Canada.
Common-Law Partner Visa:
Sponsoring your common-law partner to Canada may not be a simple process, but Canada welcome the opportunity to keep or reunite Canadian Citizens/Permanent Residents with their Spouses. The simple definition of a "Common-Law" relationship is a genuine, spouse like relationship where you have been living together for more than 12 months. Same-sex relationships are also considered too.
Once the Sponsor (Canadian Citizen/Permanent Resident) has satisfied the sponsorship requirement and the applicant (Spouse) has met the below eligibility requirements, the visa grants the following entitlements:
Live and work in Canada as Permanent Residents
Study in Canada
Become a Citizen of Canada within 4 years
The Sponsor must satisfy the following basic requirements to be considered an 'eligible' sponsor:
Be over the age of 18
Must be a Canadian Permanent Resident or Citizen of Canada
Must have sufficient income to sponsor under this Class
Must have either not sponsored a Spouse under the Family Class visa previously OR at least 3 years have lapsed since your previous spouse became a permanent resident of Canada
Must be of good character
Must not be claiming any social support/benefits from the Government of Canada (other than disability)
If you are a Canadian Permanent Resident:
You must be living in Canada at the time of sponsorship
If you are a Canadian Citizen:
You may sponsor whether you are inside or outside of Canada however if you are sponsoring from outside, you must evidence your intent to settle in Canada once the application is approved
The sponsor is obligated to ensure that the persons in which they sponsor are provided with basic requirements such as food, accommodation, clothing etc. as well as financial support for as long as they may require.
Once the sponsors application is considered and approved, the Spouse must submit an application and satisfy the following basic requirements:
You are over the age of 16
You can evidence at least 12 months co-habitation with your Canadian partner
You are of good health and character


 Conjugal Partner Visa

Like the spouse visa option, a Canadian Citizen or Permanent resident is able to sponsor their partner to Canada whether married or unmarried, regardless of whether they have been living together. Same-sex relationships are also considered too.

You can sponsor a conjugal partner if:

There is a significant degree of attachment between the two of you, implying not just a physical relationship but a mutually interdependent relationship, and
You have been in a genuine relationship for at least 12 months where marriage or cohabitation has not been possible due to barriers such as sexual orientation, religious faith etc.

Once the Sponsor (Canadian Citizen/Permanent Resident) has satisfied the sponsorship requirement and the applicant (Spouse) has met the below eligibility requirements, the visa grants the following entitlements:

Live and work in Canada as Permanent Residents
Study in Canada
Become a Citizen of Canada within 4 years

The Sponsor must satisfy the following basic requirements to be considered an 'eligible' sponsor:

Be over the age of 18
Must be a Canadian Permanent Resident or Citizen of Canada
Must have sufficient income to sponsor under this Class
Must have either not sponsored a Spouse under the Family Class visa previously OR at least 3 years have lapsed since your previous spouse became a permanent resident of Canada
Must be of good character
Must not be claiming any social support/benefits from the Government of Canada (other than disability)

If you are a Canadian Permanent Resident:

You must be living in Canada at the time of sponsorship

If you are a Canadian Citizen:

You may sponsor whether you are inside or outside of Canada however if you are sponsoring from outside, you must evidence your intent to settle in Canada once the application is approved

The sponsor is obligated to ensure that the persons in which they sponsor are provided with basic requirements such as food, accommodation, clothing etc. as well as financial support for as long as they may require.

Once the sponsors application is considered and approved, the Spouse must submit an application and satisfy the following basic requirements:

You are over the age of 16
You can evidence at least 12 months co-habitation with your Canadian partner
You are of good health and character


Parent and Grandparent Super Visa:

The Super Visa to Canada is different to being sponsored permanently to Canada under the Family Class. Since the average processing times for permanent sponsorship is currently around 8 years, Citizenship and Immigration Canada (CIC) have placed this visa class on hold until further notice and introduced the Super Visa.

The Super Visa is a temporary resident visa and is valid for 10 years, allowing up to a maximum of 2 years stay in Canada upon entry. The visa is multiple re-entry and does not lead to permanent residence.

To apply for the Parent and Grandparent Super Visa, you must:

Be the parent or grandparent of a Canadian citizen or a permanent resident of Canada;
Be a genuine visitor to Canada and evidence that you do not intend to make Canada your permanent place of home i.e. you have ties to your usual country of residence or citizenship
Ensure your sponsoring child or grandchild in Canada meets a minimum income threshold
Be of good health and character
Hold valid health insurance for the duration of your visit


Remaining relative Visa:

The Family class is generally broken down into two applications – the sponsor must first evidence their ability and eligibility to sponsor before the applicant is able to make a visa application to come to Canada.
This visa grants the following entitlements to the visa applicant once the sponsor and applicant has met the requirements:

Live and work in Canada as Permanent Residents
Study in Canada
Become a Citizen of Canada within 4 years

Under the Remaining Relative Class, the sponsor can nominate one close family member living outside of Canada to come to Canada as Permanent Residents IF:

There is no spouse, common-law or conjugal partner, son, daughter, mother, father, brother, sister, grandfather, grandmother, uncle, aunt, niece or nephew who is a Canadian citizen or Permanent Resident

The sponsor must satisfy the following:

Be over the age of 18
Must be a Canadian Permanent Resident or Citizen of Canada
Must have sufficient income to sponsor under this Class
Must be of good character
Must not be claiming any social support/benefits from the Government of Canada (other than disability)

Once the Sponsor is approved as an eligible sponsor you may make an application for Permanent Resident Visa to Canada so long as:

You are over the age of 16
You can evidence a legal genuine, continuing marriage to your sponsor
You are of good health and character


Spouse Visa:

Sponsoring your Spouse to Canada may not be a simple process, but Canada welcome the opportunity to keep or reunite Canadian Citizens/Permanent Residents with their Spouses. The simple definition of a "Spouse" is a marriage that is legally recognised by the country in which you married and Canada. Same-sex relationships are also considered too.

Once the Sponsor (Canadian Citizen/Permanent Resident) has satisfied the sponsorship requirement and the applicant (Spouse) has met the below eligibility requirements, the visa grants the following entitlements:

Live and work in Canada as Permanent Residents
Study in Canada
Become a Citizen of Canada within 4 years

The Sponsor must satisfy the following basic requirements to be considered an 'eligible' sponsor:

Be over the age of 18
Must be a Canadian Permanent Resident or Citizen of Canada
Must have sufficient income to sponsor under this Class
Must have either not sponsored a Spouse under the Family Class visa previously OR at least 3 years have lapsed since your previous spouse became a permanent resident of Canada
Must be of good character
Must not be claiming any social support/benefits from the Government of Canada (other than disability)

If you are a Canadian Permanent Resident:

You must be living in Canada at the time of sponsorship

If you are a Canadian Citizen:

You may sponsor whether you are inside or outside of Canada however if you are sponsoring from outside, you must evidence your intent to settle in Canada once the application is approved
The sponsor is obligated to ensure that the persons in which they sponsor are provided with basic requirements such as food, accommodation, clothing etc. as well as financial support for as long as they may require.Once the sponsors application is considered and approved, the Spouse must submit an application and satisfy the following basic requirements:
You are over the age of 16
You can evidence a legal genuine, continuing marriage to your sponsor
You are of good health and character