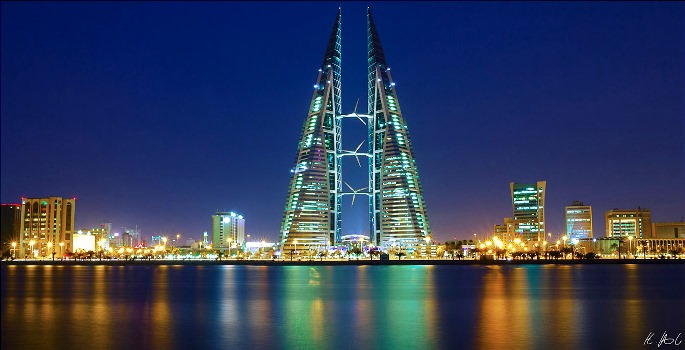 Bahrain Visit Visa From Gulbarga
| S.No | Country | Visa Type  | Days | Visa Cost | Processing Time |
| --- | --- | --- | --- | --- | --- |
| 01 | Bahrain | Single Entry | 14 days | 8,500/- | 7 – 10  Working Days |
| 02 | Bahrain | Multiple Entry | 30 days | 14,500/- | 7 – 10  Working Days |
| 03 | Bahrain | Multiple Entry | 90 days | 16,500/- | 7 – 10  Working Days |
| 04 | Bahrain | Multiple Entry | 365 days | 30,500/- | 7 – 10  Working Days |
Bahrain Visit Visa From Gulbarga
Your Bahrain Visa price includes
Bahrain is a country that prides itself in being a thriving multi-cultural hub which welcomes people from all around the world. Bahrain Visit Visa From Gulbarga
Bahrain is a country that prides itself in being a thriving multi-cultural hub which welcomes people from all around the world, thanks to its tolerant attitudes, low cost of living, and abundance of educational and health facilities and services. According to the latest e-Government portal statistics, Bahrain's population is currently around 1.2 million Bahrainis and residents.
Local people in the Gulf are traditionally welcoming to visitors and outsiders. Coffee is a very important part of any visit, poured from a highly decorated pot into a small cup. Manners are formal and polite, with people indulging in small talk before other conversations begin.
Sports enjoy great popularity. Some families still practise the traditional sports of falconry, horse racing and camel racing. Boating activities are popular, as are modern sports such as basketball and football.
Consulate application fees
Yaseen Overseas service fees
All other taxes
OK to Board fees
Documents for Bahrain Visa application: (Visit / Business)
Visa Application Form
Scanned copy of your passport
Return confirmed flight ticket copy
Employment certificate (current). Business professionals are required to provide ownership documents
Bank statements (Should have minimum balance of Rs 2 lacs)
Additional documents as asked by Bahrain immigration
Additional documents required for Bahrain business visa:
A letter of invitation from invitee of Bahrain. Format of invitation letter is given on the next page. Invitation letter should be on company letter-head
If customer is the owner of a business in India, then he should provide documents that proves his business ownership
If customer is travelling as a representative of his Company in India, then a letter from his employer in India
Additional documents required for Bahrain visit visa:
If customer is going to visit his relatives in Bahrain :- CR Copy and the responsible person's smart card copy
If customer is going on a leisure travel visit, then :- Hotel Confirmation
General Guidelines:
All minors should be accompanied by parents  (below 18 yrs)
Customer should not go there for employment
Processing time 7 working days
To know more, call us at 040-66826611  email info@yaseenoverseas.com or yaseenoverseass@gmail.com
By submitting request I hereby agree to the Visa Terms & Conditions
Bahrain Visit Visa From Gulbarga     Bahrain Visit Visa From Gulbarga