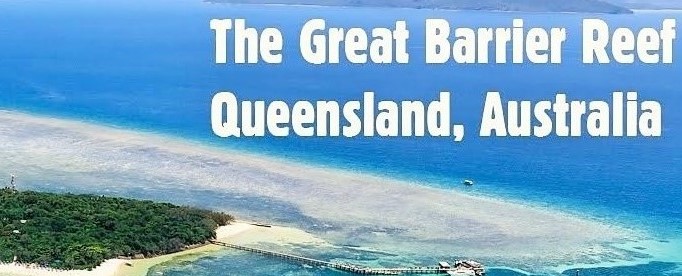 Great Barrier Reef Itinerary

Day 1: Upon arrival onto Hamilton Island, travel to qualia in a luxury island vehicles then relax into the resort's facilities and activities. That afternoon, take your private two-seat golf buggy to explore the island at your leisure, laze by the pool or indulge in a spa treatment. For the more active, you can bushwalk, snorkel, quad bike, jet ski, kayak, paddle board, play tennis, go kart or visit the koala gallery. Sip cocktails at the iconic Hamilton Island Yacht Club then adjourn to Hamilton Island's signature Bommie restaurant overlooking Dent Passage.
Day 2 : After breakfast at qualia's informal Pebble Beach restaurant by the water's edge you'll travel to Hayman Island aboard a luxury private vessel. Lunch at the Beach Pavilion then spend the afternoon reef hopping by seaplane! A spectacular water landing will be followed by coral viewing from a glass-bottom boat and snorkelling at a private reef lagoon. Nibbles and champagne are on offer and your scenic aerial adventure ends at the famed beauty of Whitehaven Beach where you will touch the soft, pure white silica sands and swim in the crystal-clear waters. Dine that night at the Chef's Table.
Day 3: Enjoy a leisurely breakfast at Azure restaurant overlooking stunning Hayman Beach, with captivating views of the Whitsunday waters. Happily full, head to Spa Chakra for the ultimate sensory experience with a luscious cocoon wrap, massage or facial. After your treatment you will be served an exquisite spa cuisine luncheon then spend the afternoon really relaxing, with cocktails a wander or a shop in the boutiques. That evening, the whole team will learn the culinary masters' secrets with an academy cooking class featuring three courses with wine to match, followed by a tour of La Fontaine wine cellar.