Umrah Visa Package February 2019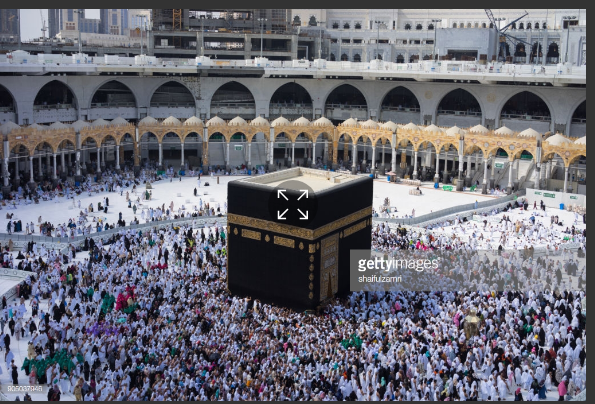 Umrah package February 2019 starts @Rs 55000/-  only.
For customized umrah visa package please send your dates to
yaseenoverseass@gmail.com
info@yaseenoverseas.com
TOUR COST INCLUSIVE:
| | |
| --- | --- |
| Return Ticket | Hyd-Jed- Hyd Economy Class |
| Visa | Included |
| Airlines |  Saudi Airlines |
| Transport | Jed Airport-Mecca/ Mecca-Madina / Madina-Jed |
| Food | Hyderabad (Breakfast, Lunch & Dinner buffet or room service) |
| Umrah | Professional Guidance |
| Ziarat | Mecca and Madina Holy places with a professional guide |
| Hotels **/*** | 300 -150  meters (Makkah )Ayman-al-Hijra,  THARAWAT AL ANDALUSIA HOTEL or  similar hotel and (Madina 150 meters)    Jawaratul  Rashid   or similar hotel |
| Zam Zam Water | 5 Ltrs at Airport only for Adults |
| Bags | Handbags with Umrah guide |
| Laundry | Yes (2 pairs per week) |
| Simcard | No |
| Wheel Chair | Available (Yes) |
| Room Sharing | yes |
Umrah Visa Package From Hyderabad  Umrah Visa Package From Hyderabad
TERMS AND CONDITIONS:
Children charges below 24 months to 11 years  Rs. 42000/-.
Infant charges for below 23 months Rs.12500/-.
Mehrum compulsory for below 40 years Mens.
Mehrum compulsory for single ladies any age.
Room sharing  4,5,6 max subject to the package.
Separate room for couples extra charges applicable.
A child with bed Extra Charges.
No refund in any case after visa stamping, Hotel reservation, Ticket issue & Non-Show.
Flight Schedule, Hotel, and Itinerary are subject to change prior notice.
Visitors not allowed in rooms.
TOUR COST DOES NOT INCLUDE
Room Service
If you travel individually other than group dates, you will have to bear the additional transportation charges
Additional stay other than group would be charged extra, Itinerary.
No refund in case of unused services or lesser duration of stay.
Separate Family room for two/ three or four persons would be charged extra.
Tour operator is not responsible for the lost luggage.
Tips and Porterage.
Expenses of personal Nature.
Extra Luggage Charges other than mentioned on the ticket.
Itinerary: DAY 01: Departure from International Airport (report 4 hours before departure) to arrive Jeddah same day and after clearing all the local formalities at the airport we shall be proceeding to Makkah Mukarrama by AC coach to arrive on the same night. Here our stay will be for 7 days. In these 7 days perform Umrah and there will be OPTIONAL one day program of local Ziyarat such as Mina, Arafat, Muzdalifa, Jabal-E-Noor, Jabal-E-Soor & Jannat-UL-Mala.DAY 7

After Zohar depart for Madina Munawwara by AC coach and arrive on the same day. Visit the 2nd most sacred place of Islam the Masjid-E-Nabvi, where our stay shall be of 7 days and in these days are blessed pilgrims shall have the one-day OPTIONAL program of local Ziyarat visiting all the Historical places in Madina i.e. Masjid-E-Quba, Masjid-E-Qiblatain, Saba-Masajid, and Jabal-E-Uhud.

DAY 15

Before Zohar, we shall leave for Jeddah International Airport to board our flight to India and arrive the next day. Tour Concludes.
Please pay cash / online transfer / DD in the following bank
Bank: UNION BANK OF INDIA
YASEEN OVERSEAS
ACCOUNT NO 508201010036615
Somajiguda Branch
Hyderabad Telangana – 82
IFSC Code UBIN0550825
SWIFT CODE UBININBBKHR
Thanks for giving the opportunity to quote you the best available price, please send us your date and number of hajis want to perform Umrah so that we can give official quote and estimation to your official email id.
Our Address YASEEN OVERSEAS
#501 Rivera Complex, Dwarakapuri Colony
Panjagutta, Hyderabad -82 Telangana India.
Tel : 040-66826611/ 8801362649