Hajj Packages 2018 Hyderabad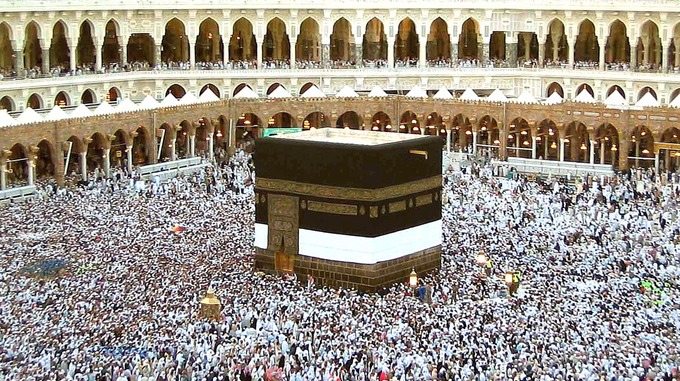 Hajj Packages 2018 Hyderabad
Cheap Hajj Packages From Hyderabad
Hajj Visa Package 3,50,000/-  From Hyderabad
Hajj Packages 2018

 Hyderabad
Yaseen Overseas is providing Hajj packages for 2018 from Hyderabad. we have several packages to attract all kind Hajis economical fit. We have vast experience in this field. We have professional tour guide till completes Hajj, Hajj (pilgrimage) is one of the five pillars of Islam. It is fardh (obligatory) on every Male and Female who is Baligh (reached the age of maturity), enjoys fairly good Health and is financially fit. Allah says in the Holy Quran: "And (it is) an obligation of Allah on the people (both male and female Muslims) to perform Hajj of His House, that who has got the capacity to make his way towards it, and who so disbelieves then God does not care the worlds…" (Surah No.3 Al-e-Imran Verse 97).
Hajj Packages 2018 Hyderabad
Hajj  Package 2018 Hyderabad starts from  3,50,000/-
Hyderabad
Days :: 15- 20 Days
Hotel Category :: 4 / 5 Star Hotels
Moulim :: VIP Moulim
Available from ::HYDERABAD, DELHI, MUMBAI, BANGALORE, LUCKNOW.
Airlines :: SAUDI, AIRINDIA, EMIRATES or whichever is available…
Itinerary:
14th-Aug 3rd Zul Hajjah                                                        :       Hyderabad-Jeddah
14th Aug To 18th Aug  (3rd to 7th Zil Hajjah )                       :       In Azizya
19th  Aug  To 23rd Aug (8th to 12th Zil Hajjah )                    :        In Mina For Hajj
24th  Aug  To 25th Aug (13th to 14th Zil Hajjah )                  :        In Azizya
26th  Aug  To 7th Sept (15th to 27th Zil Hajjah )                   :       5 * Hotel / 4 * Hotel (Hotel Information will be updated soon)
7th Sept To 16th Sept  (27th Zil Hajjah to 6th Muharram )    :       5 * Hotel / 4 * Hotel (Hotel Information will be updated soon)
Departure Dates :: 14th August 2018  Departure from INDIA (03rd Zul Hijjah-1439)
      Return Dates :: 16th September  2018 (06th Muharram-1440)
S.No
Packages Days
Hajj Package 2018 Price Per Head
Airlines

01

15-20 Days
3,50,000/-
(Quad Sharing – 4 in a Room)

Saudi, AirIndia, Emirates

02

30-34 Days
4,30,000/-
(Quad Sharing – 4 in a Room)


Saudi, AirIndia, Emirates
Package Features and Includes (All Packages):
Tour Package will be maximum of 36 to 40 Days.
Hajj Visa, Mualim Fees and Air Ticket.
Star Luxurious Accommodation in front of Haram in Makkah & Madina within 150 Meters of distance.
Breakfast, Lunch and Dinner Buffet of Ethnic Hyderabadi Food, tea and Sweets with Restaurant facility.
Local ground Transportation in A/C coaches including Ziarat (sight seeing) of Holy places in Makkah as well as Madina.
Medical facilities in Makkah Mukarrama and Madina Al Munawara.
10 Liters of Zamzam, Prayer Carpet (Janimaz) and Luggage Carrier Hand carry and Hand bag will be given as a gift and many more care taking facilities.
Only 5 to 6 days of shifting stay in a Hotel in Makkah in a nearby Haram adjoining area.
Air Fares of HYD-JED- HYD or MED-HYD Direct or via any airlines (Subject to Availability)
Hajj Visa
Moallim Draft
Full Board in Makkah Madinah. Daily Meals-Breakfast Lunch, Dinner & Hot Tea will be served as
buffet in the hotel Restaurant Cooked by Hyderabadi Experienced Chef.
Round Trip Transportation in A/C Busses JEDDAH-MAKKAH, MAKKAH-MADINAH or MADINAH-
JEDDAH.
MAKKAH-MINA, ARAFAT-MUZDALIFA, MINA-MAKKAH during the 5Days of HAJJ.
Ziyarat in Makkah Mukarrama & Madina Munawwara with Experienced Guide.
Hajj  Visa Package  Conditions Apply(All Packages):
Those who have done Umrah & Hajj in 2017 to till date they must have to pay 2000 SAR Extra.
The tour cost based on Air Ticket, Foreign Exchange & Muallim Draft as calculated on last year Hajj-
1438-H/2017.
Child will be charged Full group fare only discount will be given on Air Ticket according to Airlines
policy till the age of 11Years.
Any increases in the tour Cost like Air Fare, Foreign Exchange & Muallim Draft has to be paid by the
passenger at the time of collecting passport.
All mentioned serviced will commence after reaching our accomodation in Makkah.
At the Jeddah airport at least 8 to 10 hours time will be taken to complete the formalities.
From Jeddah airport to Makkah building via Muallim office it takes another 3 to 4 hours.
Flight schedule and itinerary are subject to changed without prior notice.
The tour cost has to be cleared before Submission of Passport for HAJJ VISA 23 July 2018, (16th
ZulQaidah – 1439 A.H) Otherwise Your Booking Will be Cancelled & your seat will be given to Waiting
List Haji.
We are not responsible for any luggage lost/misplaced or any incident, excess luggage charges are to
be paid by HAJI. Haji is responsible for ZAM ZAM & his luggage untill return to hyderabad.
FOR BOOKING :
Maximum amout should be paid at the time of Booking.
All the Payment to be made in favour of YASEEN OVERSEAS TOURS & TRAVELS by cheque / RTGS /
NEFT / Net Banking.
International Passport (Original) minimum having six months Validity from the traveling date at least
till March 31-2019, NO HAND Written Passport & Foreign Passport will be Accepted.
Pan Card Copy, Aadhar Card Copy and Please provide correct, Conact Number & Whatsapp Number.
4 Latest Photos Passport Size 3.5cm x 4.5cm & 2 Latest Photos Visa Size 4cm x 6cm.
Last Date of submission of original Passport for HAJJ Visa is 29th July 2018 (16th Zil Qaidah 1439H).
Package Does Not Include (ALL GROUPS):-
Hajj  Visa Package  Conditions Apply:
Qurbani is not included, though can be arranged upon request and extra cost.
Transporatation for Tawaf-e- Ziyarat is not included.
Wheel Chair for disabled / aged persons, should be arranged individually at their own cost , tour cost does not include it.
Cancellation:
If the cancellation made before Ramadan Rs. 5000/- per Haji will be deducted from your Account &,
remaining amount will be refund.
If the cancellation made after stamping of Haji Visa there will be no Refund will be made only Air
Ticket amount will refund as per the Airlines Policy.
All the refund will be paid by the cheques A/c. Payee only (On the name of Haji).
Hajj Packages 2018 Hyderabad     Hajj Packages 2018 Hyderabad